You get an email that looks to be from Joe Simons of the Federal Trade Commission. It says you're getting coronavirus relief money. The email includes a fake certificate to make you think the money is real.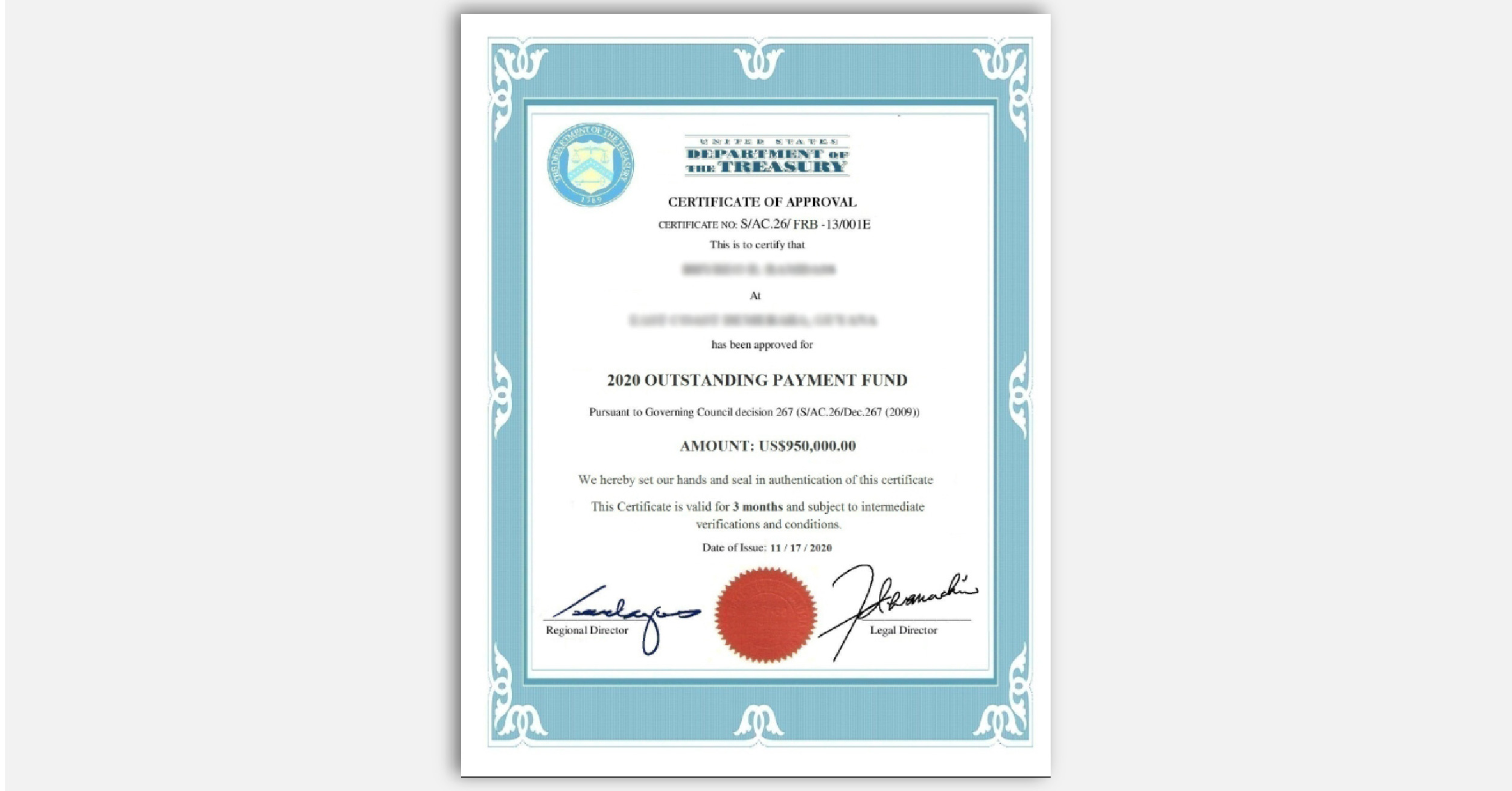 If you reply, they say you have to pay taxes before you get your money. They may include a fake letter from the IRS, like this one, to convince you.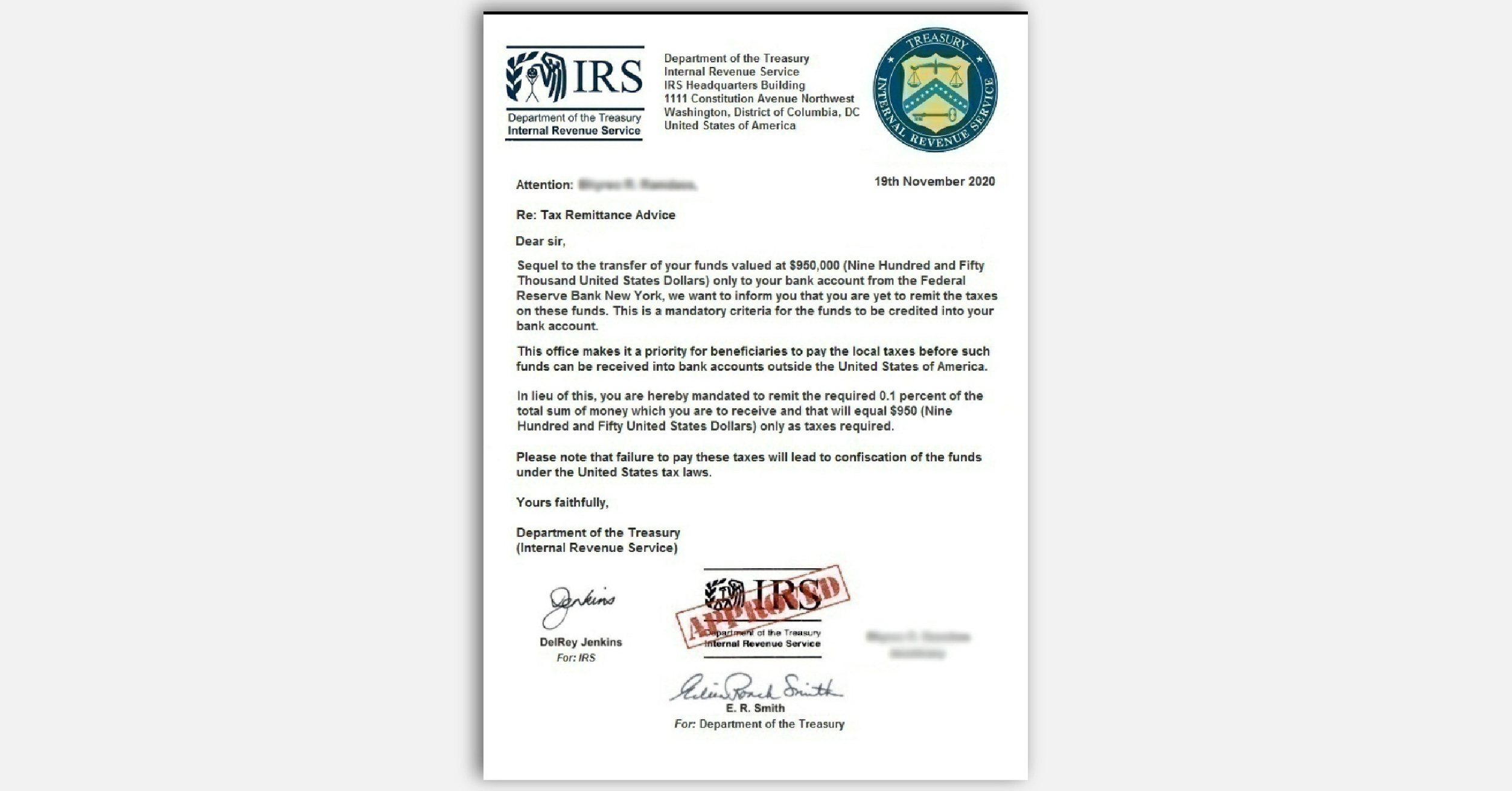 If you pay, they say you must pay the State Department for a certificate that proves the funds are not related to any terrorist activity and the money is cleared for you to receive. (Yes, really!)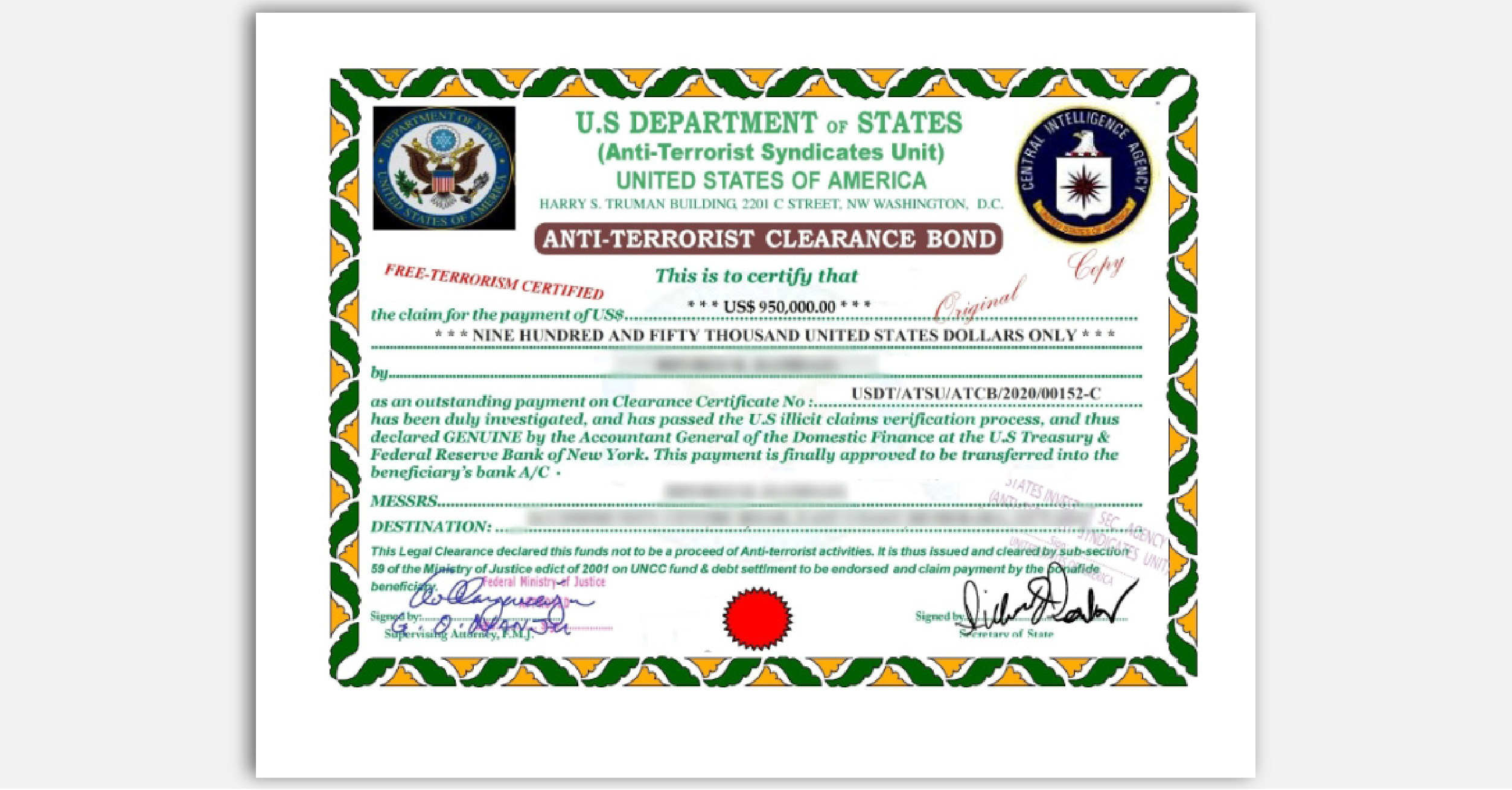 Finally, if you pay that, they send you a fake remittance order showing that the money is on the way to your bank account.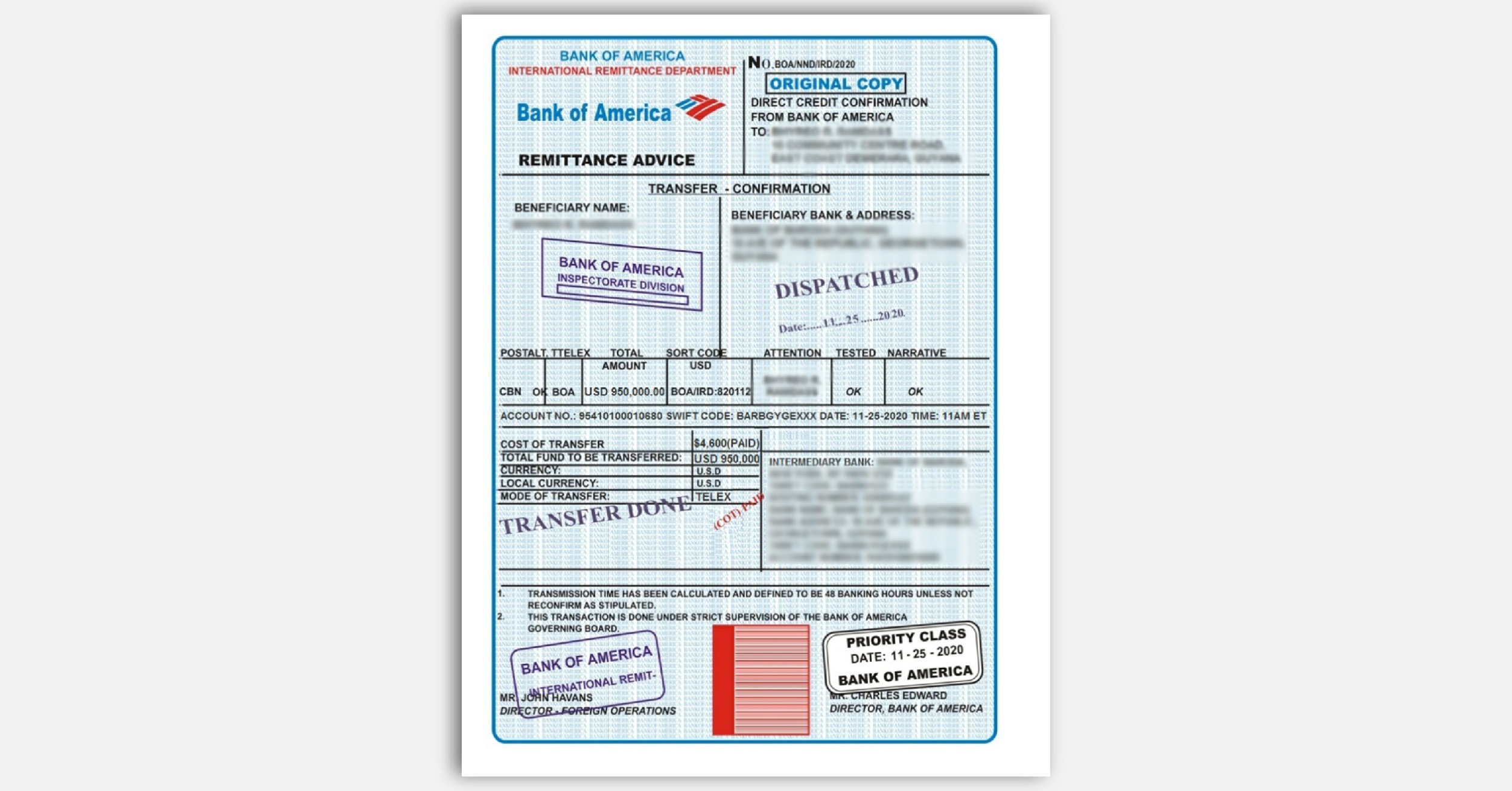 As you might have suspected by now, the money never shows up. That's because every step of the way was carried out by scammers looking to steal your money. So, what can you do to protect yourself against imposters when their stories keep changing?
Be suspicious of any call, email, text, or letter from a government agency asking for money or information. Government agencies don't call you with threats or promises of – or demands for – money. Scammers do.
Don't trust caller ID – it can be faked. Even if it might look like a real call from a real government agency, don't trust it.
Never pay with a gift card or wire transfer. If someone tells you to pay this way, it's a scam.
Check with the real agency. Look up their number. Call them to find out if they're trying to reach you – and why.
If you look up Joe Simons, you'll see that he is the Chairman of the FTC. But Joe didn't email you. Scammers pretending to be Joe did.
Here's another sign this is a scam: The FTC is not involved in distributing coronavirus economic stimulus money in any way. Economic stimulus payments come from the IRS. The IRS won't contact you by phone, email, text message, or social media with information about any payments related to the coronavirus pandemic, or to ask you for personal or financial information. Check out irs.gov/coronavirus for the latest info about coronavirus relief payments.
If you get an email that says you're getting some money, don't reply, period. And definitely don't give them your bank account or other financial information. Report it to the FTC at ReportFraud.ftc.gov.